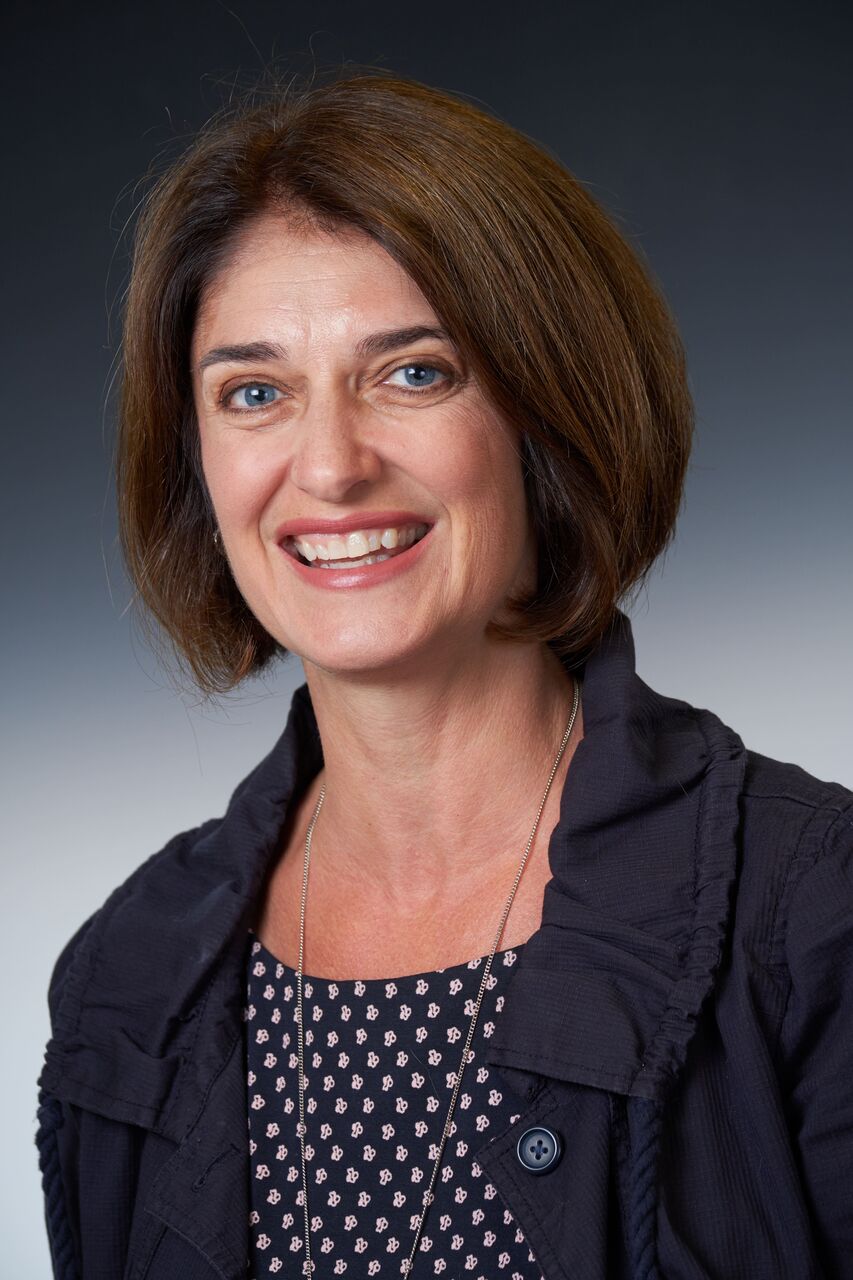 Kelly Chandler-Olcott
Interim Dean (as of August 1st)
About the School
There are no careers more critical to the human condition and sustainability than teaching, educational policy and the foundations of education, , counseling and instructional technology. Our undergraduate and graduate students as well as our faculty come from throughout the U.S. and from around the world.
Accreditation
Professional accreditation of preparatory education programs is the bedrock upon which all professions (e.g., architecture, engineering, medicine, and law) have built their reputations. It assures that those entering the respective field have been suitably prepared to practice through assimilation of a body of knowledge and pre-service practice in the profession. Accreditation of schools of education indicates that the school underwent rigorous external review by professionals, that performance of a teacher candidate in the program has been thoroughly assessed before he or she is recommended for licensure, and that programs meet standards set by the teaching profession at large.
Regional accreditation organizations are now following this same rigorous approach to assessments and are asking faculty from education to be leaders at their institutions. This paradigm shift is creating a culture on college campuses towards innovation and quality improvements.
The Syracuse University School of Education is currently accredited for teacher preparation and other professional school personnel programs by the Association for Advancing Quality in Educator Preparation (AAQEP) for the next seven years starting in 2021 through December 2027.
Educational Mission
The mission of the Syracuse University School of Education is to prepare thoughtful and socially just leaders who bridge scholarship and practice. Through collaborative partnerships and multifaceted inclusive approaches, we enhance student learning and success, physical activity and health, and mental health and wellbeing across communities. We enact our mission through the following nine core commitments.
• To graduate highly skilled and knowledgeable practitioners, teachers, administrators, counselors, scholars, and other professionals who are leaders in their respective fields and are committed to inclusion in policy and practice
• To operate from a social justice philosophy that includes advocating for the rights of historically marginalized populations and for educational, health, and broader forms of equity
• To pursue rigorous scholarship, including evolving forms of intellectual and creative work that has an impact in local and global contexts
• To promote wellness across communities including multiple dimensions of physical health and activity, and socio-emotional wellbeing
• To prepare leaders in multiple fields including through intensive field experiences informed by theory, scholarly evidence, exemplary practices, and reciprocal university-community relations
• To stimulate student success through transformative pedagogy, student-centered learning, and effective integration of technology-based and other resources
• To recognize that diversity and academic excellence are inseparable. Diversity is embraced in its varied dimensions including but not limited to a diverse community of faculty, students, and staff; multiculturalism; and work in diverse schools and social environments.
• To foster interdisciplinary scholarship and collaborative partnerships, and to promote a climate in the School of Education and the broader university community characterized by mutual respect and democratic and sustainable practices
• To nurture a vibrant, close-knit community of scholars and students who enrich as well as draw from the breadth of resources and opportunities of a research university.
Graduate Education
Degree Requirements
Each graduate degree or certificate offered by the school represents a different level of achievement.
The Master of Science (M.S.), or Master of Music(M.Mus.) is the first degree beyond the bachelor's degree. Each master's program is designed to develop in-depth knowledge of a particular field of professional education.
The Certificate of Advanced Study (C.A.S.) offers greater scope, depth, and thoroughness of preparation beyond the master's degree, or an opportunity for specialized study that is less than a master's degree.
A doctoral degree is considered the highest level of academic achievement. The Ph.D. is an academic degree. The Ed.D. is a professional degree. Students with an interest in research or in university teaching usually pursue the Ph.D. Their programs emphasize intensive study in a major area of specialization and often a minor area as well, leading to the development or extension of theory and research in the major field. Many Ed.D. candidates seek positions as administrators, supervisors, consultants, college professors, and as non-teaching education specialists.
General information about degree requirements is listed below. For details on degree requirements, see information provided by the Office of Academic and Student Services, 111 Waverly Avenue, Suite 230, 315-443-9319. Information on specific requirements is available from the office of the chair or coordinator of each program of study.
Master's Degree
The School of Education offers the M.S. in more than 25 areas and, an M.Mus. option in music education. Selected areas of study lead to public school teacher certification; others prepare students for roles in various educational and non-educational settings. Many master's degree programs are available to applicants with no previous study in that field.
Preparation programs meet the academic requirements for those with a bachelor's degree in a field other than education who pursue their first certificate for public school service in a specific area. Preparation programs also serve those who are certified in one area but seek certification in a new area.
Master's professional certification programs are designed for those who are already certified in a subject area but want a master's degree in that same area to meet academic requirements for the next level of certification.
A select number of master's programs prepare students for roles not requiring certification, while others help to prepare for doctoral candidacy. For a complete listing, see "Programs Offered and Degrees Conferred."
All master's degree programs require a minimum of 30 credits; some require more. Some programs allow students to elect one or more courses offered by other academic units of Syracuse University, such as the Maxwell School of Citizenship and Public Administration or the Colleges of Arts and Sciences, Visual and Performing Arts, The David B. Falk College of Sport and Human Dynamics. No more than 9 credits (6 credit limit for Higher Education) taken outside of Syracuse University may be transferred into a 30-credit master's degree program.
All master's programs require one of the following: a thesis, a portfolio review, or an intensive examination. Graduate students must maintain a GPA of 3.0 to graduate.
Certificate of Advanced Study (C.A.S.)
A C.A.S program may be completed independent of or concurrently with a master's degree or doctoral degree depending on specific program requirements. The certificate is not an intermediate step to a doctoral degree. The C.A.S. programs in Educational Leadership and School Counseling meet the academic requirements for New York State certification in those areas.
C.A.S. Requirements
The C.A.S. in Educational Leadership prepares graduates to be effective, collaborative, equitable, and compassionate administrators in school buildings and districts. The program covers 30 of the 60 graduate credits required to receive dual New York Certification as a School Building Leader and School District Leader, through a set of 8 required courses and 6 credits of a year-long internship.
The C.A.S. in School Counseling prepares graduates who have met the requirements for provisional New York State certification in school counseling to meet the 60 credit requirement for permanent certification.
The School's Department of Cultural Foundations of Education (CFE), Higher Education (HE), and its Instructional Design, Development and Evaluation Department (IDD&E) offer Certificates of Advanced Study:
CFE offers a Certificate of Advanced Study in Disability Studies. This is a 15 credit program, with the additional requirement of an oral or written examination at the completion of the coursework. The C.A.S. in Disability Studies is available to students enrolled in any Syracuse University graduate program as well as to applicants who wish to pursue the C.A.S. as a single course of study. 
HE offers a Certificate of Advanced Study in Intercollegiate Athletic Advising and Support. This is a 15 credit program designed for current and future higher education professionals (e.g. advisors, higher education/student affairs administrators, and coaches) who wish to understand the research, practice, and policy perspectives associated with intercollegiate sport and student-athlete development in the context of higher education.
IDD&E offers three Certificate of Advanced Study programs in Designing Digital Instruction (15 credits), Educational Technology (15 credits), and Instructional Design Foundations (12 credits). These programs are designed for students who require additional knowledge and expertise in order to advance in their professional careers.
Doctoral Degree
Before applying for a doctoral degree program, candidates should correspond with the program coordinator of the specific program of interest and, if possible, arrange for a personal interview.
Programs for both the Ph.D. and the Ed.D. degrees require a minimum of 90 graduate credits beyond the bachelor's degree, with most students entering with a completed master's degree. Coursework is usually distributed among core requirements, major area requirements, supporting minor areas, research tools, and dissertation credits. One-half of pre-dissertation course credits must be taken at Syracuse University. Successful candidates for either doctoral degree must pass a preliminary examination early in the program, and qualifying examinations in the field of specialization and any supporting minor areas later in the program; demonstrate competence in research; write a dissertation based upon an independent investigation that adds to existing knowledge in the field; and pass an oral defense of the dissertation. An overall B average, completion of a residency or time-to-completion requirement, and completion of all requirements within 5 years of the qualifying examination are also required. All candidates for the Ph.D. degree are required to complete a research apprenticeship, including a supervised research activity over a period of not less than one year, under the direction of a Syracuse University faculty member. Ed.D. students must complete a practicum requirement.
Non-matriculated Students
Students with a bachelor's degree from an accredited institution may take courses in the School of Education without enrolling in a degree program (non-matriculated student). Some courses require approval of the instructors. Enrolling in coursework as a non-matriculated student does not allow the non-matriculated student the same academic advisement as matriculated students. No more than 9 credits taken before matriculation may be transferred to a degree program. No more than 6 credits may be taken prior to matriculating into the Higher Education M.S. degree program. All such courses must be approved by the student's advisor. A registration hold will be put on students' accounts who have reached this limit.
Internal Admission Process
Students who are currently enrolled in a Syracuse University graduate program who would like to add a graduate program for a term prior to completing their first degree may apply to add a new graduate program by using the Graduate Enrollment Internal Admission Application. The internal admission application and instructions are available in the Office of Academic and Student Services, located at 111 Waverly Avenue, Suite 230. Students enrolled in formal concurrent master's programs must complete the requirements for both programs prior to graduation. There is no fee for the internal admission process.
Student Services
The Office of Academic and Student Services
The Office of Academic and Student Services was created to ensure that students get the most out of their college experience. The staff in the office provides a thorough and effective system of support for both undergraduate and graduate students from the admissions process through graduation and beyond.
From academic support to career advice to information about opportunities to study abroad, the professionals in Academic and Student Services have the experience and knowledge to answer questions, provide advisement, and make referrals as necessary.
Forms
Official forms most commonly requested by students can be found in the Office of Academic and Student Services, and also on the website at: https://soe.syr.edu/departments/administrative/academic-services/forms/
If a form that is relevant to a specific academic situation cannot be found on the website, students can stop by the Office of Academic and Student Services for assistance.
Academic and Student Services
111 Waverly Avenue, Suite 230
Syracuse, NY 13244
Phone (315) 443-9319
Fax (315) 443-5732
Graduate Advising
The Office of Academic and Student Services provides advice and guidance on School of Education and Syracuse University policies, advocates for student concerns, and offers a range of services to assist students as they work toward their academic and career goals.
The mission of Academic and Student Services is to help students succeed by providing information, fostering personal development and responsibility, and offering supportive services. Students have an open invitation to stop by with questions or concerns regarding academic programs, advising, career issues, and certification. If an answer is not provided here, our staff is dedicated to helping students find what they need.
Services available to graduate students through the Office of Academic and Student Services include the following:
Advising (staff)
Admissions
Academic and Personal Support
Career Services
Teacher Certification
Students will be assigned faculty advisors in addition to professional advisors in the Office of Academic and Student Services.
Career Services Office
The School of Education Career Services office provides a variety of services to help students with their job search in the education field. These services include assistance with career exploration, opening a credential file, resume development, participation in the annual Teacher Recruitment Days recruiting fair, institutional recommendations for New York State Teacher Certification and assistance with questions about in and out-of-state teacher certification.
Credential Files
Establishes a confidential credential file to be housed electronically in the School of Education Career Services office and transmitted on written request by the applicant (by email to: soecareer@syr.edu).
Contains recommendation letters from host teachers, professors and employers and can be used for completing most employment applications and for graduate school applications where the receiving institution's platform allows for it.
Recommended to be opened in the senior year, just prior to or during student teaching.
A $35 registration fee is required to open a file. The $35 fee includes the first three transmissions. (Additional transmissions are charged at the rate of $5 for a single transmission; $20 for five transmissions or $30 for 10 transmissions.)
Payment can be made by cash, credit card (via Handshake) or by check or money order made payable to Syracuse University.
Application forms are available on the School of Education website or by emailing soecareer@syr.edu.
Resume and Cover Letter Assistance
Resume and cover letter review and assistance. Please email request for information or resources to the Career Advisor at soecareer@syr.edu.
Register for topical workshops through syr.joinhandshake.com.
Individual appointments can be made by selecting the School of Education career services office in Handshake (at syr.joinhandshake.com)
Teacher Recruitment Days
The annual Central New York Teacher Recruitment Days job fair is held every spring.
Eligible Syracuse University School of Education students will be offered the opportunity to interview with recruiters representing school districts from across the nation.
Job Search Handbook for Educators
This handbook is available free of charge to facilitate the job search. It offers valuable tips for resumes, cover letters and interviewing techniques. It also contains information related to job hunt strategies and teacher 'supply and demand' per region.
Study Abroad
At Syracuse University, studying abroad is a longstanding tradition. More than half the students enrolled through the Syracuse Abroad come from universities across the U.S. and from almost all major fields of study.
The School's programs run in conjunction with Syracuse Abroad and have close ties to local universities, allowing students to design integrated programs of study appropriate to their academic and linguistic abilities. Every Syracuse Abroad Center is overseen by a faculty director, administrators and host-country staff who are available to assist students at all times with their academic and personal needs. Pre-departure and on-site orientation programs further prepare students for their semester or year abroad.
The School of Education supports and encourages study abroad for undergraduate students enrolled in any of our programs. The faculty and program advisors work very closely with students on appropriate course sequencing to facilitate this.
Community, Collaboration and Facilities
The quality of a student-centered research institution is measured in part by its success in integrating its students' learning experiences and its faculty members' scholarship. In a professional school, the key to that integration lies in sustained, critical, always-respectful engagement with the profession and those it serves. It relies upon creating a community of learners devoted to service. The efforts of our students and faculty members to create such a community are supported by an organizational infrastructure of coordinating councils, teacher centers, subject matter academies, specially-funded research and development projects, and skilled staff members. All are devoted to nurturing collaborative partnerships between preservice educators, University faculty, and practicing professionals in public education, higher education, and other educational and work environments.
The following facilities are part of our campus in Syracuse, New York:
Huntington Hall houses the Dean's office and the majority of School of Education departments and offices.
Comstock Art Facility, 1055 Comstock Ave is the main building for Art Education.
Crouse College houses an auditorium, and faculty, classrooms and practice space for Music Education.
Carnegie is home to Math Education.
Sims houses the Counseling and Human Services Department, and the Psycho-educational evaluation teaching laboratory.
111 Waverly Avenue, Suite 230 is home to the Office of Academic and Student Services.
Projects, Partnerships, & Outreach
The School of Education is committed to fostering interdisciplinary scholarship and collaborative partnerships. Outreach and relationships across local communities provide professional development for educators, engaging enrichment activities for PreK-12 students, and immersive field placements for our students. Our work nationally and internationally works to bring venues for discussion and cooperation around social justice, equity, and equality.
Centers & Institutes
https://soe.syr.edu/departments/centers/
Our Centers and Institutes work toward full inclusion for all students with disability in higher education, community, and communication. The Center for Academic Achievement and Student Development boasts seven opportunity programs that provide local K-12 and Syracuse University students access to academic support and resources to achieve their goals.
Center for Academic Achievement and Student Development (CAASD)
https://academicopportunity.syr.edu/
The Center for Academic Achievement and Student Development houses seven Academic Opportunity programs that serve all Syracuse University students, as well as students in local K-12 public schools
Master's
Doctorate
Combined Degree
Certificate of Advanced Study